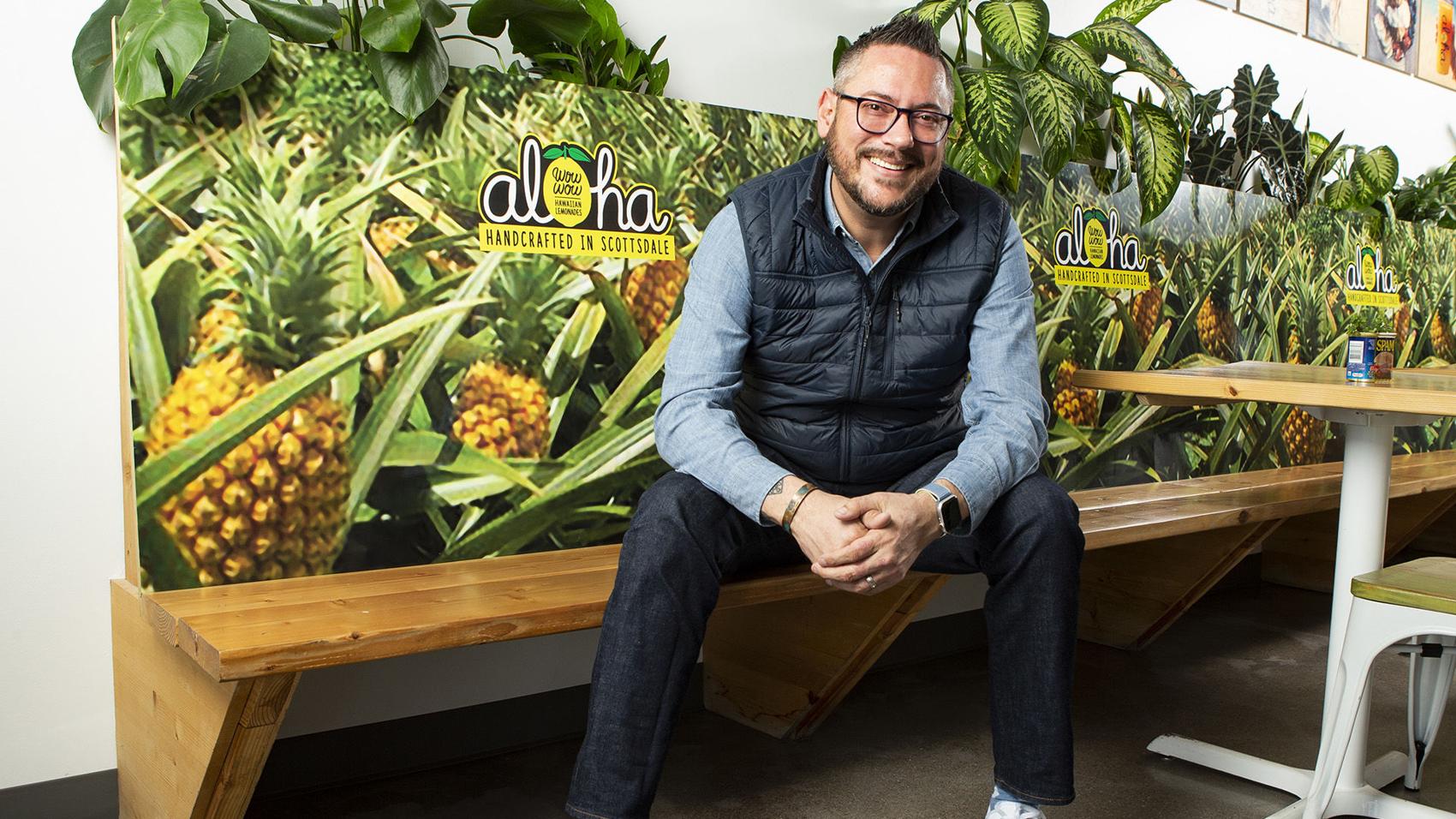 Since Wow Wow Hawaiian Lemonade moved its headquarters from Maui, Hawaii, to Scottsdale in March 2019, the farmer's market stand-turned-trailer lemonade purveyor has quickly captured the taste buds of Phoenicians with its handcrafted mason jar lemonades, refreshing açaí bowls, healthy avocado toasts, and overnight oats.
One year later, Wow Wow has not only expanded its menu, adding new drinks, bowls and spritzers, but it's also expanding throughout the state with 18 new locations scheduled to open over the next 18 months.
Five will open by the end of this year, including Lake Pleasant, Surprise, Moon Valley, Gilbert and Peoria.
"We have to honor our amazing customers first and foremost," said Tim Weiderhoft, chief executive officer at Wow Wow Hawaiian Lemonades. "We are very grateful for their patronage of our stands and the positive vibes we get on all of our social media channels."
On March 16, Wow Wow will release three new menu items for a limited time: the Passion Colada Smoothie, Passion Colada Lemonade and the Passion Colada Bowl.
"We will be highlighting new recipes and seasonal offerings that are on trend with our core values of craft, raw, and delicious," Weiderhoft said.
Wow Wow will also release its own line of spritzers this month, including Tropical Fizz with strawberry, mango and mint flavors; Kiwi Splash with kiwi, cucumber, strawberry and mint; and Blueberry Lemon Fizz with blueberry, lemon and basil.
"We are committed to bringing additional new items and food categories in the coming months and have planned for quarterly releases in all of our stands," Weiderhoft said. "We are excited about our continual innovation with new beverage, bowl, and healthy bites options coming every few months."
Charged with growing the brand throughout the state, Weiderhoft is currently seeking qualified franchise partners to open restaurants in Old Town/southern Scottsdale, Tempe, Chandler, Biltmore/Arcadia, downtown Phoenix, Flagstaff and Tucson.
According to a press release, the new franchise locations will create approximately 200 new jobs.
"With its 350 days of sunshine a year, Arizona is the quintessential market for expansion for Wow Wow Hawaiian Lemonades," Weiderhoft said. "Plus, just last year lemonade was named the Official Drink of Arizona. We are proud to grow in our home state and offer Arizonians the opportunity to grow a business with unlimited potential."
Outside the state, Wow Wow will open its Livermore, California, location by the end of April with its Albuquerque, New Mexico, location coming shortly after.
"Our development focus is based on concentrating in the southwest, including Arizona, California, New Mexico, Nevada, and Hawaii. We have a ton of interest coming from Texas and we plan to open in that market soon as well," Weiderhoft said.
Founded in Hawaii in 2012, Wow Wow opened its first brick and mortar store in 2014 and opened its first licensed store on the mainland two years later.
Following the launch of its franchise in 2017, Wow Wow now has six lemonade stands domestically and two internationally in Japan.
Weiderhoft, a Desert Ridge community resident, was an existing Wow Wow franchisee and franchise industry veteran who most recently served as vice president of franchise development at Arizona-based Massage Envy. He was appointed CEO in Wow Wow last year.
"I started consulting for a little while and as I started doing more and more consulting and understanding the business more, I went, 'This is pretty cool. I love what this person's about. I love the culture of this,'" Weiderhoft said, adding that he met Wow Wow founder Todd Casselberry by chance.
"We opened our own location on March 15 of 2019 after around 10 months of planning and preparing. We have absolutely loved being stand owners and when the opportunity to purchase the entire company arose, my partners at C&G Franchise Development jumped at the opportunity and saw fit to place me as the CEO," Weiderhoft added.
"It's been an amazing ride so far," he added.
What sets Wow Wow apart is its dedication to serving raw, fresh products and offering only organic pure cane sugar in its sweetened drinks.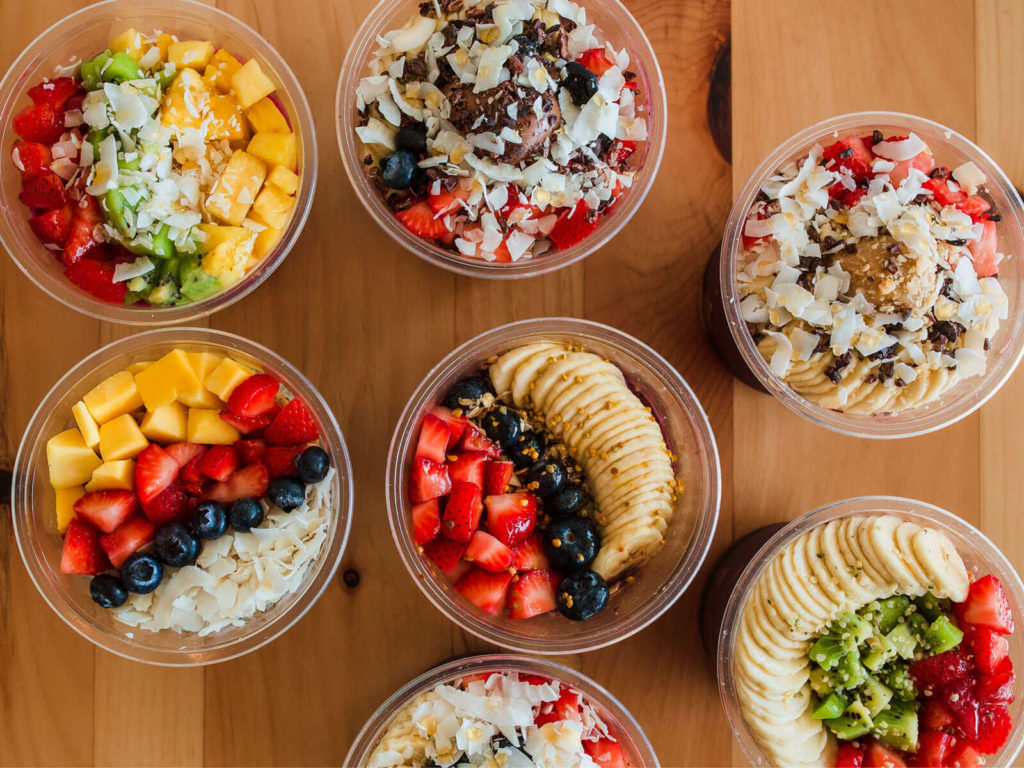 "We take pride in serving real fresh food, not a chemical version of something," he said, adding:
As an example, we only use real fruits and plants for our lemonades including all the different color variations we have. We also use fresh basil, mint leaves, butterfly pea flower, and lavender, to name a few, to give floral coloring, flavor, and essence to our products instead of fake chemical based coloring and other unhealthy practices."
Sustainability is also important to Wow Wow.
It has its Mason Jar Refill Program, where guests can order their lemonades or smoothies in a re-usable Mason jar and receive a discount on their next purchase if they bring the Mason jar back to reuse.
And they also use recyclable materials in its serving containers.
Wow Wow's Coconut Bowl Reuse Program will launch sometime this summer.
"As we looked at our trends with customer buying habits it became clear that our açaí bowls are just as important as our lemonades to our regular customers. With the opportunity to take a large category and decrease the waste even further by replicating what has been successful with lemonade only made sense to us," Weiderhoft said.
"There is a responsibility that all of us have to do as much as possible for our communities and our families and we believe that by being as sustainable as possible, we are helping both," he added.
Article originally published by Scottsdale Progress. Full article here.