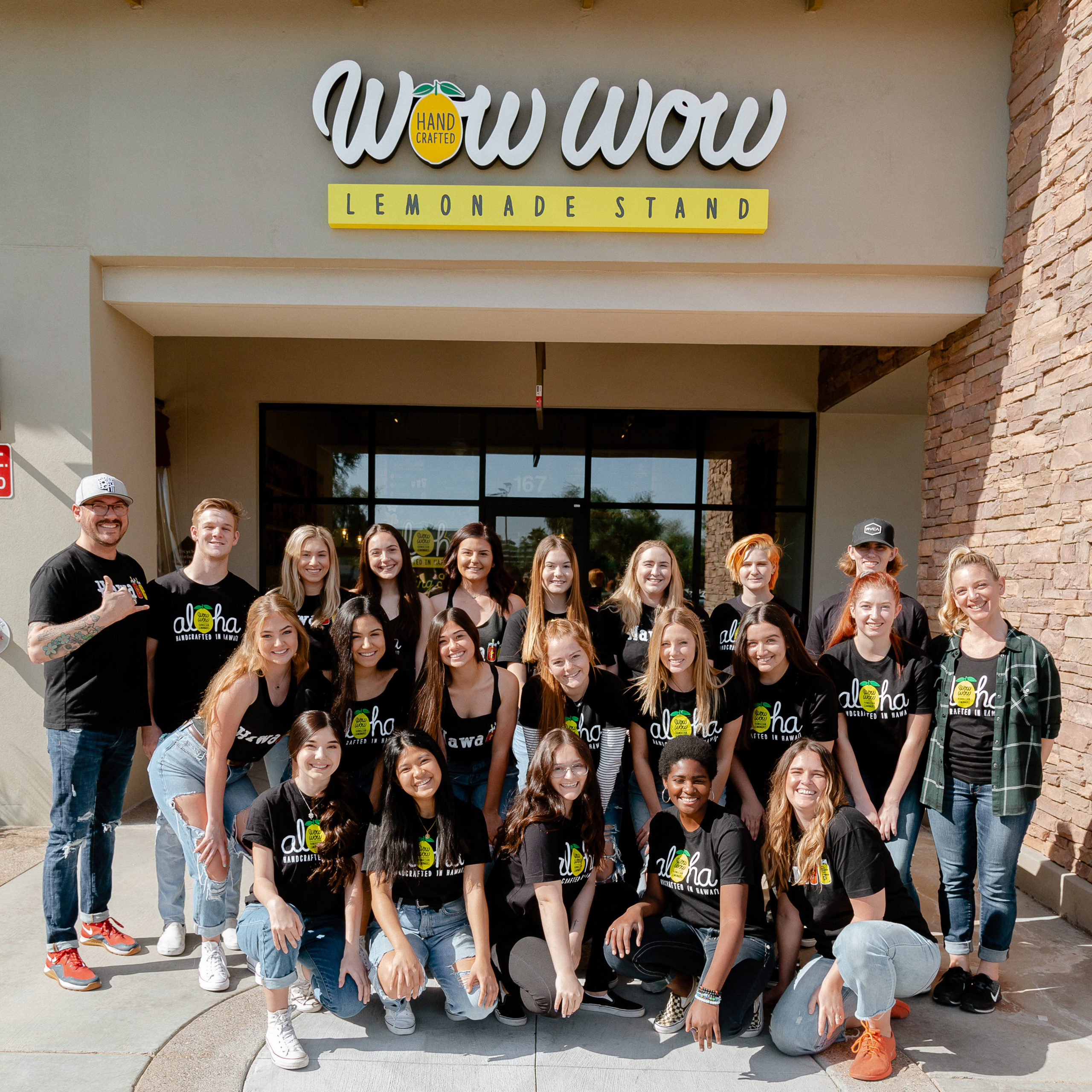 Dreaming of being your own boss? Owning a franchise definitely makes that dream a reality. But, franchising also gives you the benefits of a bigger support team. And, now's an exciting time to join the Wow Wow Ohana. When you sign a two-unit deal or more, and open your first location before the end of 2020, we'll pay for your grand opening advertising. That's a $7500 incentive to get your dream going. Ready to take advantage of this limited time offer? Fill out the form to get started.
When you franchise with Wow Wow Hawaiian Lemonade, you get all the ingredients of a corporation with leaders who are franchise experts. Our leaders' experience ranges from being franchisees to holding executive positions for franchisors…to leading the way here at Wow Wow. We're more than prepared to help with whatever comes our way.
So, when the COVID-19 pandemic came our way, we helped our franchisees and employees get through this together. Our CEO summed up our efforts with "kokua is the word used to describe the spirit of kindness accompanied by a desire to help one another, without expecting anything in return."
By working as a team, all mainland Wow Wow locations remained opened and served customers during the pandemic. That makes our hearts smile.
For our loyal, healthy-food-loving fans, we follow all protocol from our COVID-19 safety manual and let them know we are keeping them safe.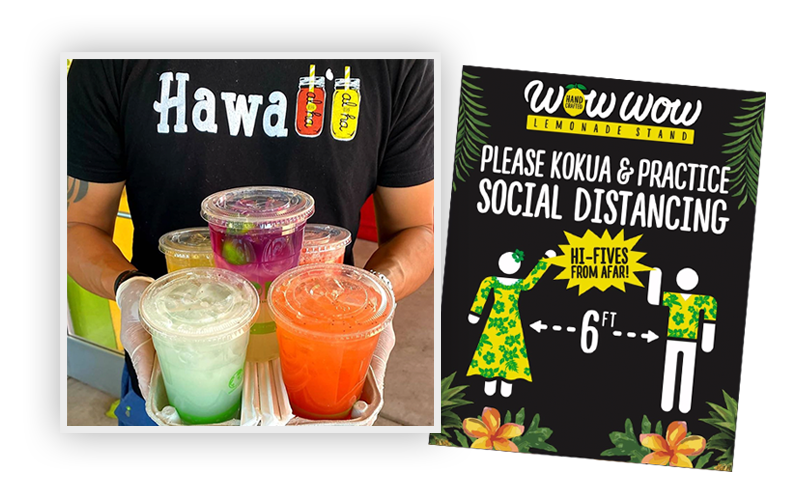 We wanted to do more, so we did MORE
We're all about emotional support, but being the business owners we are, we're also about financial support. Here are some more ways we are helping our franchisee family:
Now that you know even more about Wow Wow Hawaiian Lemonade, we have a question for you… "hasn't your thirst to own a cool, low-cost, healthy franchise been nudging you long enough?"
Don't miss the chance to join the fun and take advantage of our limited-time, $7,500 grand opening advertising credit.
Just fill out the form below and let's get your adventure started.