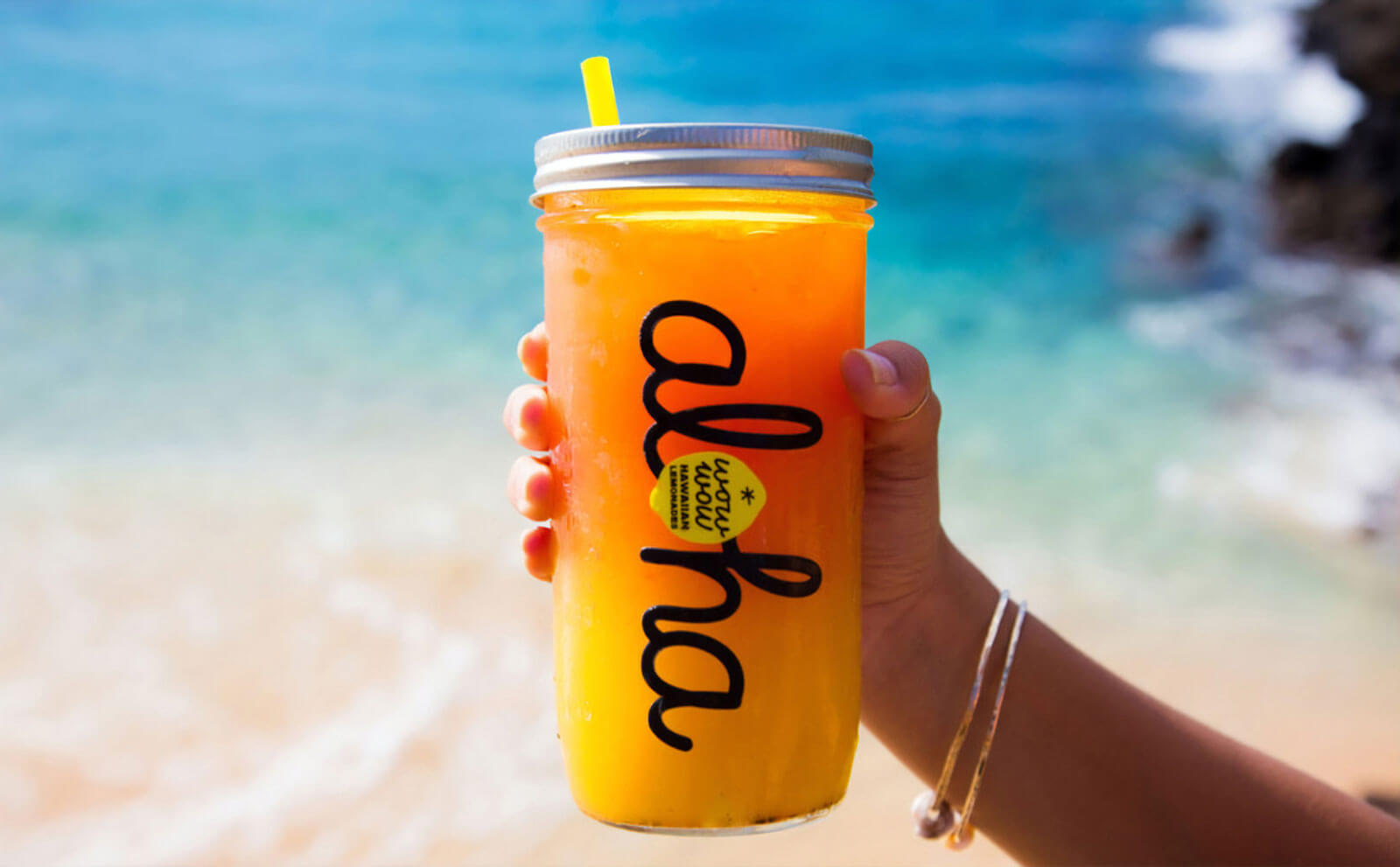 Consumers' dining habits have shifted enormously in the last year — not only logistically, due to contagion concerns, but also food-wise, due to their changing appetites. Given the emotional stress of the year, consumers have been looking for foods that make them feel good, whatever feeling good looks like to them.
In PYMNTS' How We Eat report in June, researchers found that consumers' diets are polarizing, with both more nutritious choices and more familiar comfort foods increasing in popularity: 39 percent of those surveyed are eating healthier foods, and 40 percent reported eating more "indulgent" fare. One young quick-service restaurant (QSR) chain has found a way to offer consumers both at the same time: Wow Wow Lemonade's keystone menu item, its sweet lemonade, is made from natural, raw ingredients.
"We actually consider ourselves to be a category of one, because there are no other gourmet lemonade places that serve what we serve," Wow Wow CEO Tim Weiderhoft told PYMNTS in an interview, adding that Wow Wow stands apart as a QSR chain specializing in the beverage.
After starting out as a farmer's market stand in Hawaii, the business expanded to other parts of the state and then to Japan, following demand from Japanese tourists on the island. Now, the chain has opened locations in Arizona, California and New Mexico, and has announced its forthcoming expansion into Texas, Nevada and, most recently, Utah. Weiderhoft noted, "we are very excited about Utah … we're very excited to be there hopefully by the end of this year, if not by the end of this year in quarter one of 2022."
Navigating the Pandemic as a Young Brand
Much of this expansion has been occurring during the past year, at a time when many other newer restaurant businesses have been struggling. Due to a combination of foresight and luck, however, Wow Wow was well set up to weather the changes. Before the pandemic, Weiderhoft explained, the company had prioritized "getting ourselves set up on a technology platform that allowed for ease of transition to delivery to curbside drop off and pickup to quick, easy, effective online ordering, and just a real flexibility. In hindsight, we kind of go, 'wow, we are a little fortunate that we've made that the very first priority.'"
Additionally, the company's feel-good ethos offered a powerful draw for consumers — not only in terms of the menu items and ingredients, but also in terms of the online and in-store experience, which is tailored to create a sense of "fun and energy and excitement."
Weiderhoft added that consumers responded positively, amid the darkness of 2020, to "us having this real sense of positivity …coming into a location where you're being greeted warmly. You're not seeing the warm smiles anymore, because they're hidden behind the mask, but you're still seeing it through their eyes and their actions."
Trusting Consumers to Come to Them
To foster this sense of positivity, Wow Wow is deliberate about allowing consumers to feel that they are choosing the chain, rather than feeling that the chain is being imposed onto them. Unlike other health-centric brands that offer lengthy explanations to inform consumers about the benefits of their products, Wow Wow trusts consumers to already have this knowledge, and instead focuses on creating a joyful experience.
As Weiderhoft described it: "We don't try to educate our consumers about why it is good for you … we want to inspire people … we want to do that through fun."
The company is taking a similar approach to its upcoming loyalty rewards program, trusting that a combination of good rewards and high-quality products will encourage consumers to engage without pushing them with too many ads or notifications. "We definitely incentivize based off of frequency, but we also try to not over-market to people," Weiderhoft explained. "We really want this to be something they are inspired to want to be a part of."
Looking Ahead
Weiderhoft aims to grow the chain quickly in the next year. "The ultimate goal, if I'm sitting here at the end of February, early March of next year, is that our company size will have doubled by then, based on the number of leases that are currently in the works or have already been executed."
Wow Wow is also designing a consumer-facing app that will include ordering, order history tracking, gift card management and the aforementioned loyalty program. Loyalty program members will also have access to exclusive discounts, deals and product drops through the app.
"I hope to see that fully up and running and integrated into all of our locations so that customers have an even more frictionless experience with us," said Weiderhoft. "Because that's what it's all about — them being able to come in, enjoy and get things the way they want."
If you're interested in bringing a franchise to your market, fill out the form below, and we'll get in touch!
Article originally posted on 3/9/2021 by PYMNTS.