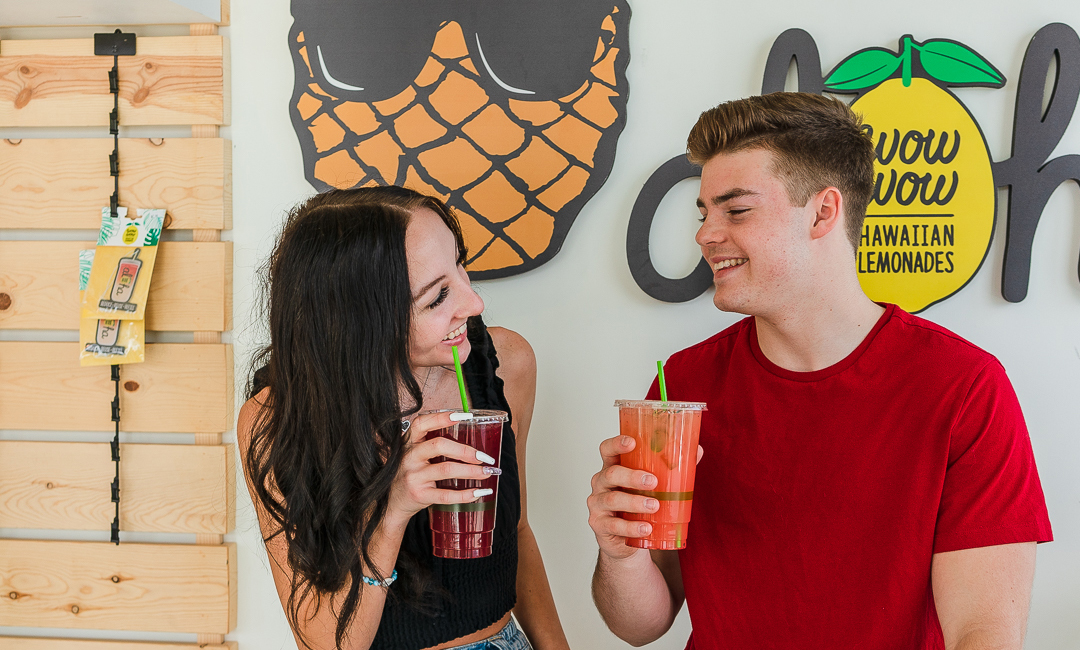 As a small lemonade stand that began in the farmer's markets on the island of Oahu, we quickly turned a small lemonade trailer on Maui into a thriving franchise concept on the mainland. Along the way, we learned a few things that are setting our Franchise Owners up to achieve their business dreams and make us a top franchise opportunity. Take a look at a few of the ways we have positioned our support systems to set you up for the best possible business outcomes.
A proven franchise support system with ongoing innovations
Like a shark, we never stop swimming. We know that constant innovation is the key to keeping us on top and helping our owners succeed. Believe it or not, our menu is a great source of focused data and we are constantly engineering it to drive positive customer feedback and sales growth.
We have recently implemented a new POS, streamlined operations and provided even more ways for customers to complete a purchase, allowing our Franchise Owners to continue to elevate the customer experience. To aid in the rollout, all our technologies are first tested before introducing them to eliminate any possible downtime owners may experience. We never lose sight of our end users, so any new technology we introduce is always accompanied by an appropriate amount of training for all parties involved. With Wow Wow Hawaiian Lemonade, you'll get the franchise support you need – when you need it.
The industry recognizes our successful franchise growth
The franchising history of Wow Wow Lemonade Stands is a relatively new one. As an emerging franchise brand, we opened our first franchise in Scottsdale, AZ in 2018. From then on, we quickly sold 12 units in 2020. In 2021 you can now find Wow Wow Lemonade Stands in 7 states with plans for more. Our Q1 and Q2 saw some impressive performance, which includes signing a record-setting number of franchise agreements, while reporting a 46% jump in gross revenue and expansion into new states with three new franchises slated to open by year end.
These amazing growth figures caught the attention of the industry, and we were featured in Restaurant News.
Getting ahead of the competition by catering to a growing demographic
You hear about them often and they are a customer base we are not ignoring – millennials. As the largest consumer demographic group now surpassing baby boomers, millennials value climate consciousness and appreciate commitment to create a reduced environmental footprint for the next generation. We are responding by offering healthier choices, hand-crafted real food, vegan options and plant-powered selections. Our focus on continuing to evolve our menu items is positioning our franchises to quickly become the healthier food choice of a hungry consumer audience.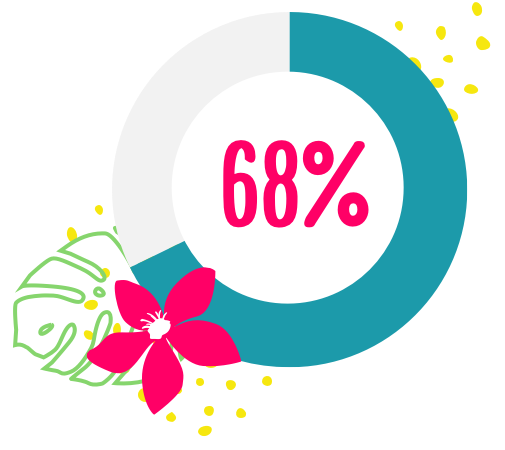 of millennials would pay more for environmentally friendly and locally sourced foods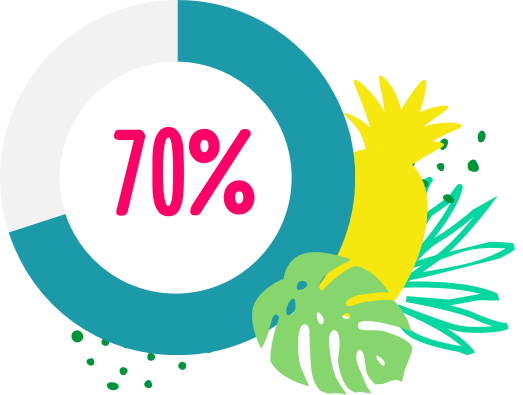 of consumers say healthy menu choices influence where they dine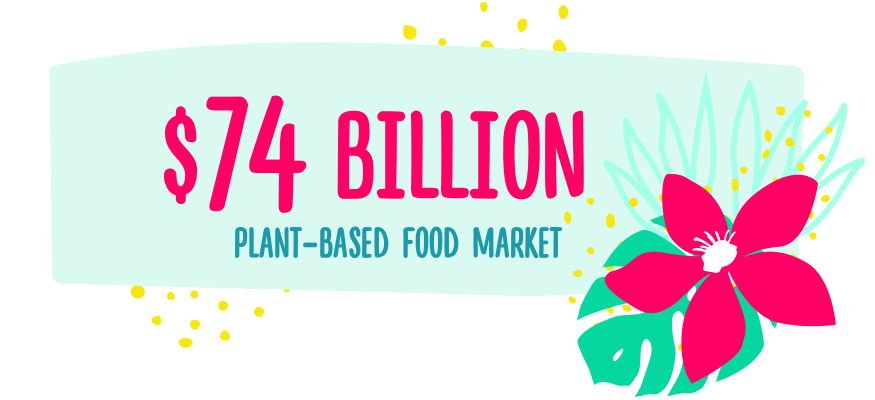 Overall plant-based food market is set to exceed by 2027
Leadership that is prepared to lead
Success doesn't come easily without continued franchise support from a seasoned senior leadership team. At Wow Wow Hawaiian Lemonade, we've put all the pieces in place from the top on down. Franchising experience? Yes, our leaders have that and more. Tim Weiderhoft, our CEO has served as the VP of Franchise Development for Massage Envy and has also held leadership positions at Dave & Busters and Fed Ex. Our leaders are ready to support our franchises with knowledge and wisdom mined from years of experience at other businesses across the country.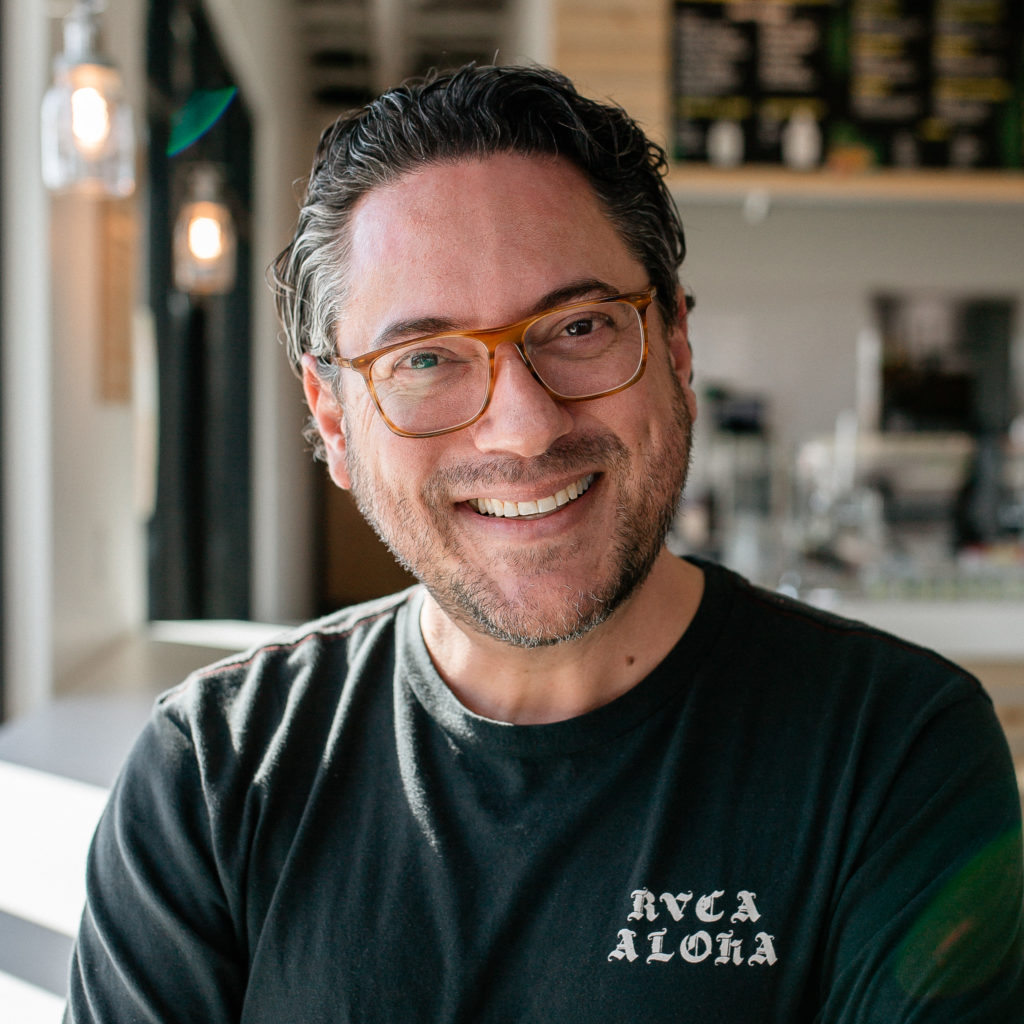 Tim Weiderhoft, CEO Wow Wow Lemonade Stands
Follow your passion for healthy food and having fun by owning a Wow Wow Hawaiian Lemonade franchise. We're growing quickly and looking for passionate entrepreneurs.

Like what you see? If you are interested in owning a Wow Wow Lemonade Stand, just fill out the form below.