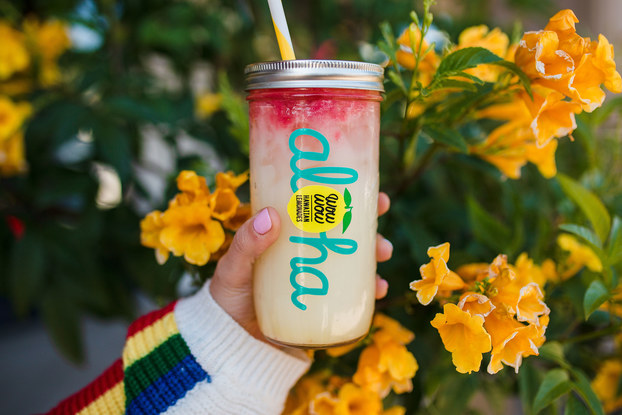 Workplace diversity, inclusion and equity (DEI) are priorities and the path forward for all businesses, big and small, who want to cultivate a more positive culture and provide fair and sustainable opportunities for everyone to succeed and grow. The commitment to these fundamental values is shown to have a direct impact on increased productivity as well as attracting millennial and Gen Z job seekers who want to work for companies that reflect their social consciousness.
Effective DEI practices start at the top, with business leaders looking within themselves as well as at each facet of their organizational structure to identify and address biases, reshape policies and implement meaningful practices. Here is how six small business owners are cultivating or enhancing their efforts by facilitating open and honest communication, rethinking recruitment, developing partnerships and implementing anti-bias training programs.
Tim Weiderhoft, CEO, Wow Wow Hawaiian Lemonade
Who we are: Fast-casual restaurant offering Scottsdale, AZ fresh, all-natural, hand-crafted lemonades and smoothies and a food menu consisting of acai bowls, grain bowls, flatbread sandwiches and multigrain avocado and nut butter toasts.
From a pure data perspective, the business industry has long been geared toward executives, upper-middle class, financially qualified people, and the male/Caucasian. At Wow Wow, we purposefully target a couple of differing key factors with our business model and franchise recruitment process.
From a business model perspective, it is highly critical for us to keep our build-out cost low for a quick-service restaurant. Franchisees can build a Wow Wow for a traditionally lower cost than competing franchises, and we keep our overall model financially available to prospective owners and operators. In addition to keeping our costs low for our franchise candidates, we focus our franchisee recruitment efforts to match our clientele. Our customers are very diverse and we want them to feel comfortable coming into our store. Since opening in 2012, nine out of 14 Wow Wow locations that are in development or are currently open are minority-owned, and nine out of 14 locations are women-run.
The Wow Wow corporate culture is super open, communicative and interactive, with an emphasis on inclusivity. Our leadership cares about treating everybody with respect and takes the time to learn what is important to our employees. Follow Wow Wow Hawaiian Lemonade on Instagram & Facebook.
Paula Patterson, vice president of hospitality, Clark House Hospitality
Who we are: A collective of original retail and dining experiences providing great food, drinks, service and hospitality to all of Troy, New York and the capital region.
In a direct effort to make our restaurant group more inclusive for all members of our city community and appeal to people who are part of minorities and statistically low-income population groups, we sought out to recreate our wage structure for the company, starting back in late 2019. We have carried this new structure through the pandemic, and continue to tweak and improve it as we head into post-pandemic life. Oftentimes, applicants and employees who have less experience are given fewer opportunities, resulting in a never-ending cycle of low-paying jobs and fewer opportunities to develop knowledge and experience to take with them. By paying all of our employees a starting base rate of $15/hour and a shared tip pool between front and back of house, we aim to provide better wages and working conditions for our entire team.
We also foster a team that is composed of many different skill levels and encourage new learning opportunities for those with less experience. By creating a comfortable living wage, a strong team environment, and participation in learning, we hope to be as inclusive as possible with our whole community. Follow Clark House Hospitality on Instagram.
Pete Shrock, co-founder and CEO, WayForth, Inc.
Who we are: A senior-focused relocation company based in Richmond, VA that puts people first.
Our team members are empathetic and compassionate people who feel called upon to help others. WayForth is devoted to high service and problem solving, enhanced by an empathetic consciousness to support diversity and inclusion with intentional policies, practices and efforts. We strive for an environment that provides all team members (full- and part-time) an opportunity to grow in a progressive, family-style team atmosphere where we all pitch in to achieve success as we serve our clients, support our team and grow our company. Benefit packages are offered to full- and part-time WayForth employees, including, health, dental, vision and life insurance, as well as 401k. WayForth strives for transparent inclusivity and does not require a degree for employment.
To facilitate growth, we believe in holding people accountable for their responsibilities. Do not put off a conversation; step into the discomfort. Be IN IT with your team. Listen to each other, coach in the moment, be available and present. We may not always need to solve something, and we may not have the answers. Sometimes our teams are not looking for answers, they just need to be heard. When we all are IN IT, we can speed up the process of change, amplify our efficiencies and get on a consistent platform. This is committing to diversity and inclusion. This is how we truly become ONE team, ONE company.
By having 100% Virginia Center for Inclusive Communities (VCIC) participation, every member of the WayForth team can demonstrate a tangible commitment to learning as opposed to more passive options. This hands-on approach extends to WayForth's Be the Helper Campaign. Through this program, corporate employees are committed to building tactical relevance by working IN the field because understanding the functionality of our core purpose aligns with our objective as a company. Similarly, Wednesdays at WayForth provides a collective celebration of a new cause each month of the year. This year, WayForth will shine a light on National Mentoring Month, Black History Month, Women's History Month, Irish American Heritage Month, Autism Awareness Month, Asian Pacific American Heritage Month, Juneteenth, Pride Month, National Hispanic Heritage Month, Filipino American History Month, and National Alzheimer's Disease Awareness Month. Follow WayForth on Instagram & Facebook.
Marilyn Ihloff, president and Kate Cottrill, general manager, Ihloff Salon and Day Spa
Who We Are: A full-service Aveda Lifestyle Salon and day spa with three Tulsa, OK locations and a vision of bringing balance and beauty to life.
As a small business owner, I had a distinct advantage through my involvement with Tulsa Regional Chamber and their DEI efforts. In 2015, the Chamber's diversity group, Mosaic, was formed and I was lucky to serve as its chair for three years, beginning in 2017. Here we sat with other small and large businesses, churches, nonprofits, Tulsa police and city employees and officials in the same room once a month to openly and honestly discuss best practices, victories and challenges. The knowledge gained through Mosaic has helped us as a company to have better recruiting practices, a diversity statement on our website and better verbal communication to our employees and clients that we stand with diversity, equity and inclusion.
The salon industry historically has diverse and interesting professionals. Ironically, the clientele for each salon has remained pretty segregated for a number of reasons (geographic, socio-economic, education, etc.). To work toward change in this area, we have begun to change the images and collateral in all our marketing and social media to reflect more diversity. We also have an in-house Texture Trainer to be sure our staff can manage all textures of hair and promote texture education skills and language. Our locations are Aveda Lifestyle Salons and the Aveda brand itself is very focused on diverse products and services. Follow Ihloff Salon and Day Spa on Instagram & Facebook.
Sarah Grai, director, One Family Memphis
Who We Are: A Memphis, TN climbing facility that brings rehabilitation, healing and a renewed sense of hope to challenged communities with programs that foster relationships across cultural, racial, ethnic and socio-economic backgrounds.
Memphis Rox is located in the Soulsville neighborhood of South Memphis, one of America's most challenged communities and a USDA food desert. Rox is the only nonprofit climbing gym in the U.S., using climbing as an access point to build relationships while also diversifying the sport of climbing. Rox also offers a range of other services and programs that are based on community needs and function on a pay-what-you-can-afford model. On our campus, you can find our in-house café, Juice Almighty, Soulsville Community Closet and an educational food garden.
While we offer a range of services and programming, it is the sum of our parts that makes Memphis Rox both a unique and effective organization. By reimagining currency, we've deconstructed societal barriers that separate us, creating a melting pot community. At Rox, it's not solely about money, but manpower: a willingness to give what one can, be it a helping hand or just an encouraging word. This doesn't cure our country's deeply rooted, systemic issues, but it does create tangible steps toward a more equitable tomorrow.
Equity stands at the forefront of our mission, so everyone who comes through our doors receives the same access and opportunities to reach their full potential. We believe individuals should have access to thriving careers within their own communities, and we strive to employ individuals from the Soulsville community whenever possible. We employ many more full-time individuals when compared with similar-sized organizations, as we want to provide careers for our team members, not just jobs. This means paying living wages ($12/hour vs. the TN and federal minimum wage of $7.25) and providing access to affordable health benefits. Follow One Family Memphis on Instagram & Facebook.
Jacqueline Mearman, owner, Kitsch
Who We Are: A quirky breakfast and lunch shop in Baltimore, MD that serves sandwiches and smiles.
As a new business created during the pandemic by an out-of-work corporate chef, Kitsch was founded on the concept of inclusivity. Our brand is a "warm welcome," which is reflected in our aesthetic as well as our employees. Our restaurant steps off the path of tradition in our industry and endeavors to create a new policy that allows our staff freedom of expression and personality.
One of our most unique policies is that every employee, whether guest-facing or in the kitchen, equally shares gratuities. We also recently decided to switch our "uniform policy" to a "clothing guideline," allowing our staff to bring more of themselves into work. We've found that allowing our staff the ability to be themselves promotes a healthier work environment with not only higher productivity but also more positive guest interactions.
Most importantly to us, by creating this inclusive workspace for our team, we've invited a diverse guest community through our doors. It's no wonder why our mission statement is simply, "we love here." Follow Kitsch on Instagram.
Article originally published by U.S. Chamber of Commerce. Full article here.